Add a fresh look to your residence design with exterior French doors!
Once you have installed the French doors in your home, you may feel as if you lack something. You are right! All that you need to add are curtains for French doors. Using curtains is a perfect way to create a European ambiance in your apartment. Especially nowadays, when they are available in hundreds of fabrics quality and thousands of colors and styles, creating a unique look for your doors is so easy. Whether you have a French door, a Dutch door, a casement door, outswing door, or a sliding door, there is always a possibility to add this item.

French door curtains have been famous for centuries and are usually transparent, brisk, and light. Most design shops offer French door style curtains, door drapes and shades as well. Some French styled curtains cover the whole door with a light material, usually white. This type of curtains usually flows down from the top to the floor. Other curtains come in shorter designs and cover only half of the doors, usually the part with windows.
There are many reasons for using curtains for you French doors. In addition to increasing pleasant looks of your interior, they serve to trap heat indoors or block the outside heat in summer, and consequently reduce the use of electricity or gas heating at home. Therefore, curtains are indeed economically and environmentally beneficial. Another advantage lies in the fact that using the curtains you may create a private situation whenever you wish, just close them and do whatever you want. At nights they guard your sleep not allowing the outside light to annoy you. During the day they give you shade and protect from the UV.
The choice of fabrics for your curtains depends on your individual preferences and the level of privacy you want to create in your apartment. You may create a delicate and attractive look using sheer fabrics, or obtain a greater degree of private atmosphere with thermal curtains or blackout curtains. They are also used to obtain a dimmed atmosphere for movie watching. The curtains may come in traditional two-panel style. Lace sheers or polyester sheers are also popular today. Thick fabric looks nice when tied in the middle to create a famous hourglass effect. You may use a combination of sheer fabrics with drapery to create a wonderful ambience. Combined with nice curtain rods for 
bifold french doors
 and matching hardware combined curtains will give a stunning visual appeal.Before you decide to hunt for this device, measure the girth of the doors in a set. Thus you will determine the necessary length and width required for the curtain panels for French doors. This may seem obvious, however many people search for curtains and do not take into consideration the measurements, what leads to delays, shop returns, etc. It is better to have the information in advance.If you are excited to continue decorate your home in French style, you may also need additional hardware to your curtains. For example, magnetic curtain rods, authentic or faux wrought iron rods additions may add the perfect final touch to your room. The wrought-iron décor elements were common when French doors appeared, because of the fashion on technology of wrought-iron at those times. If you want to conform to the French style, this is just one of the curtain ideas for French doors. You may easily come up with your own ideas after looking at some curtains pictures in our gallery. French curtains are not really expensive, so you may experiment with them.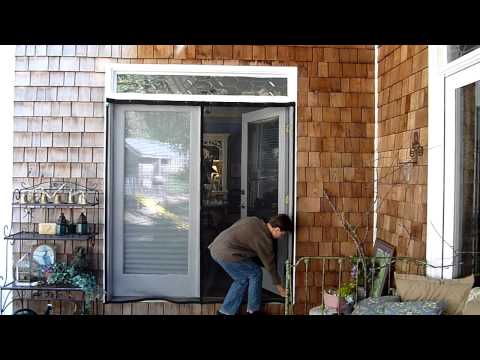 French doors curtains are fantastic elements to change the interior design of your indoor living space. They add elegance, style, protect from sunshine, keep warmth inside the house, – everything at the same time. In addition, they are available in numerous colors, patterns and styles. Despite the fact that some curtains for French doors may be more expensive than the ordinary ones, the atmosphere they create is worth extra money.

---
Comments are closed.